Copyright © 2012-2019 valveradios.co.uk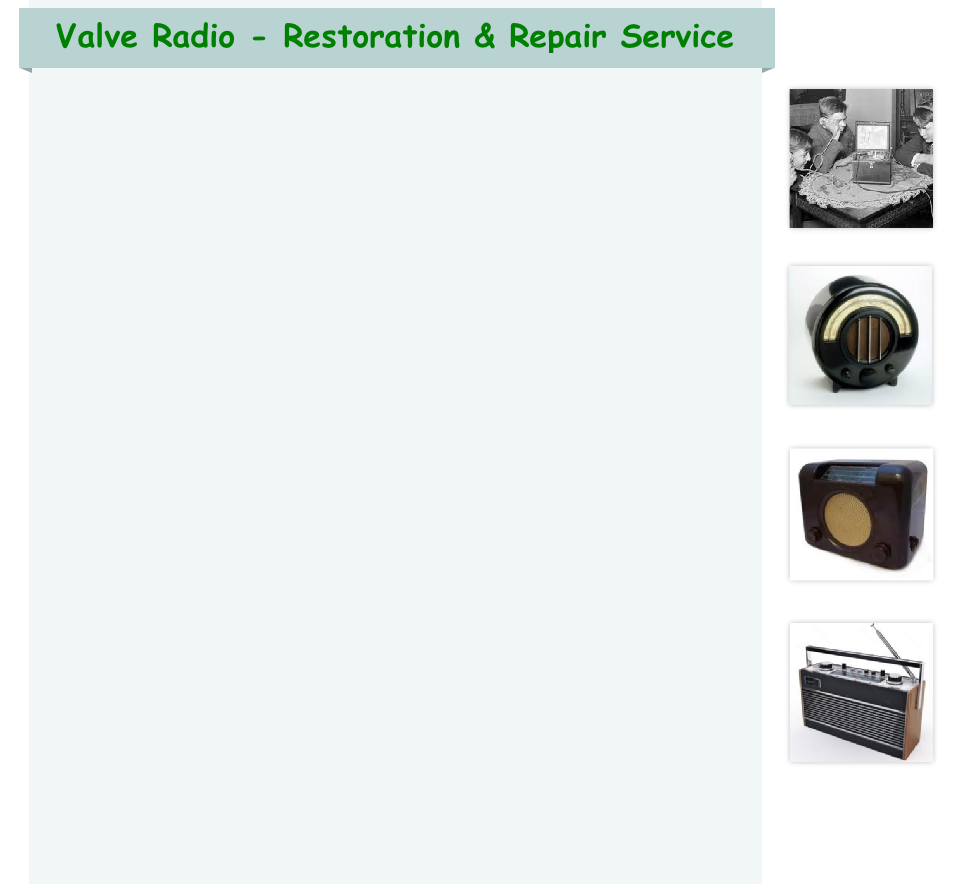 Background
Based near Southampton I provide valve radio repair and valve radio restoration services. I have over 35 years experience in electronic equipment repair. I grew up with a Father who serviced radios and TV's for a living, and the love of anything electronic rubbed off on me.
I am extremely passionate about preserving old technology, specifically vintage valve radios. Not only do I want to see them preserved I also want to see them used as much as possible, just as they would have been when they were new. Even an old radio can be used to play music from your iPod - if you really must!
Vintage radios, especially the valve ones, are beautifully designed and well constructed. Like good furniture they enhance any home and create a talking point.
I class vintage radios as any radio manufactured during a 40 year period between 1930 and 1970. Most of this period valve technology was used, as transistors were not readily available in production sets until the mid 1950's, but I do work on both - and a lot more modern technology, but that's another story…
Services
I offer a number of services; these include everything from getting your old radio set working and making sure it is safe to use, to a full restoration service, where I restore your radio to as near original condition as possible. See the bottom of the restoration page for an example of what can be achieved.
Costs
I charge a flat hourly fee for labour with the cost of materials added. I give you a written fixed price quote for any work required after an initial assessment of the radio. This way you know exactly what the costs are. I will do the quote for free provided you bring the set to me for the assessment.
(Please note I only work on radios, not televisions, radiograms or other vintage items).